GATEWAY Parts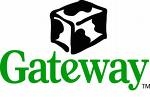 Founded in 1985 in an Iowa farmhouse, Gateway has grown into one of America's best-known brands with millions of satisfied customers. Starting with a $10,000 loan guaranteed by his grandmother, a rented computer and a three-page business plan, Ted Waitt turned Gateway into a revolutionary company whose innovations helped shape the technology industry.

The company—previously called Gateway 2000—received national acclaim in 1991 when it introduced its distinctive cow-spotted boxes, a tribute to its farm heritage. In 1993, it cracked the Fortune 500 and went public, trading on the NASDAQ before moving to the New York Stock Exchange in 1997. The following year, Gateway shifted its headquarters from North Sioux City, South Dakota, to the San Diego area. In early 2004, the company acquired eMachines, one of the world's fastest-growing and most efficient PC makers. The company moved its headquarters to Irvine, California in September 2004.

In October 2007, Gateway was acquired by Taiwan-based Acer Inc., and the combined entities now comprise the third-largest PC company in the world.